So im tryna downlad paint2d and this comes up whenever i try n open the application?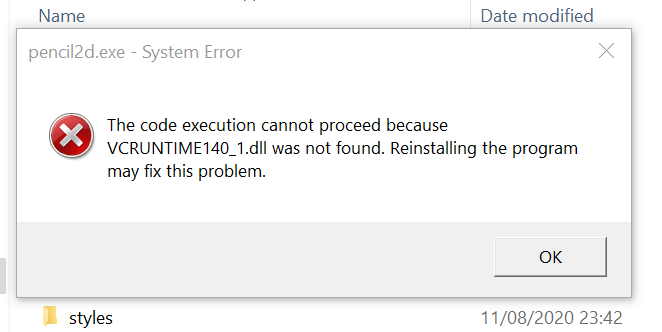 Actually I thought why the error popped up is because vc_redist.x64 wasn't installed which is located in Pencil2D folder where the pencil2D exe file is. I reinstalled the 0.6.5 update and forgot that I first must install it.
This topic was automatically closed 14 days after the last reply. New replies are no longer allowed.