Hello,
I am using wacom intuos s (software version 6.3.41-1) on windows 10 and pencil2d 0.6.5
If I have microsoft ink enabled in my wacom settings, then I get jagged lines(extra pressure points: see picture). If I disable microsoft ink then pressure sensitivity does not work anymore.
How jagged lines look like: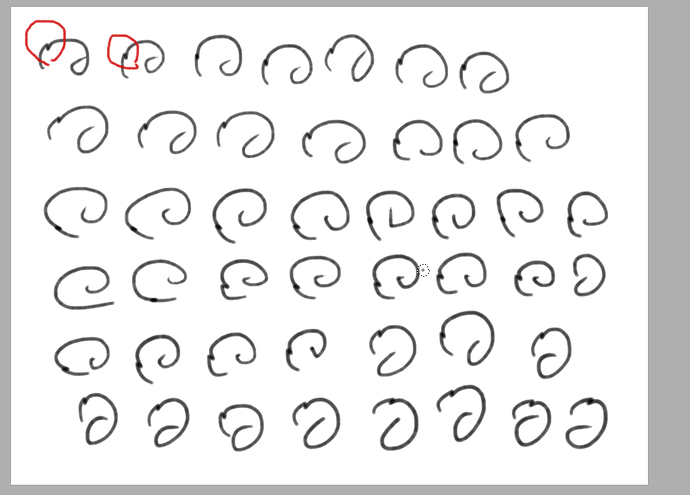 Is there a way to not have jagged lines and also keep pressure sensitivity.
Thanks.