So, I just got Pencil2D, I'm super new to it.
But the moment I try to draw on the canvas, the line I create is accompanied by dozens of lines lagging slowly behind it in an array, and when I take my pen off, it STILL keeps going, making random lines and spazzing out.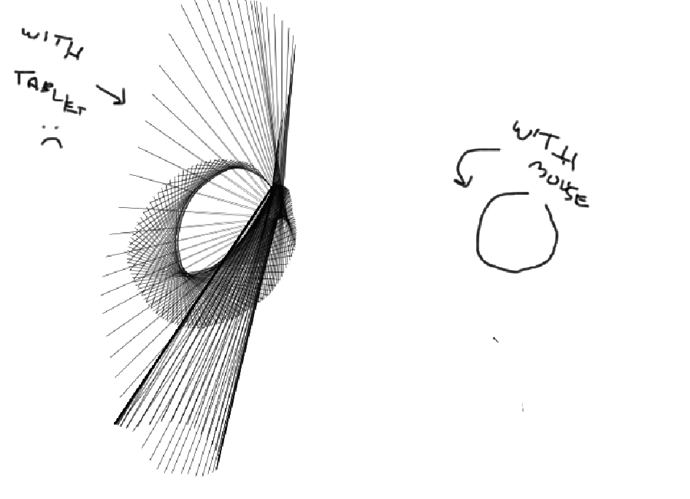 Screen Shot 2019-06-25 at 8.18.51 PM
D:
It's absolutely unusable as it right now and I really want to try it, any help???
background info:
-Using Wacom Tablet
-Have a Mac computer
-Mouse works fine: doesn't have this problem
-I tried deleting and re-intstalling and updating Wacom driver