Hi,
I'm using a Wacom Bamboo Pen and Touch tablet on a Mac OS X 11 10.11.6 (El Capitan). I just tried out Pencil 2D (V0.6.4) for the first time today, and unfortunately, get this when I try to draw curved lines with my tablet: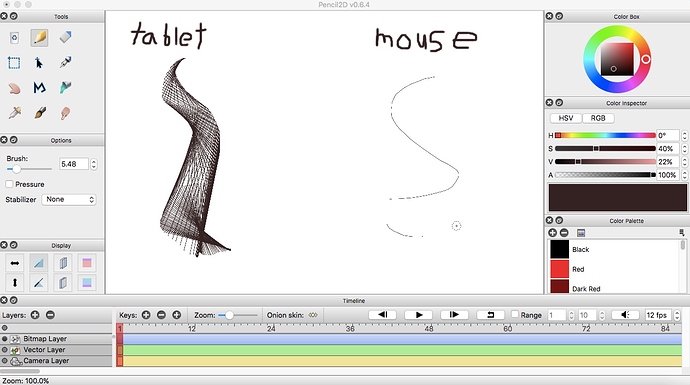 I browsed a few other bug report posts with similar issues and downloaded the latest available drivers for my tablet, changed the settings from pen to mouse mode and from hover click to click and tap, and restarted between these steps, but unfortunately the problem persists.
The problem is also limited to Pencil 2D, since any lines I drew via my tablet showed up normally in other drawing software. Using any Pencil 2D drawing tool (pencil, pen, brush) also produces the same effect.
Thank you very much for your help and taking the time to look into this issue.