I have a suggestion concerning the position of the Safe Title/Action areas- I'm not sure this would be a simple change or not, but I thought I'd bring it up.
In traditional paper animation, the animator would not utilise the entire sheet of paper/cel for a frame, but rather draw inside a smaller segment of the paper. (More on this was explained here: JRS' tip)
Now the way I do this in Pencil 2D is drawing over the edge of the canvas- which ensures it won't be in the rendered result.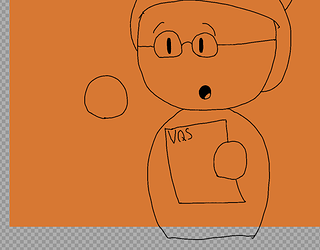 But to help me clearly mark frame notes, is it a possibility the position of the safe action/title areas could be repositioned on the outside of the canvas? The settings don't go into the negatives (which makes sense). Just an idea? What do you think about this?