The plcx file needs to be opened read only, when the rendering dialog is opened.
The window with the exporting dialog has an "abort" button. This button needs to have the "focus" activated, so that you are able to hit the button with enter.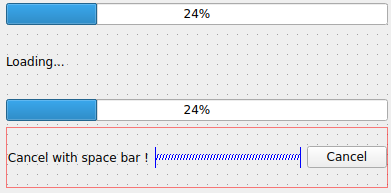 Then the rendering has to be cut in smaller pieces, to not hold all of the memory of the system. maybe only 10 or 20 pictures at once and assembly of them later. I have almost 4 Gigabytes of RAM and i have issues with a movie that has has only 450 pictures in it.