Hi, this is a bug I've already posted about once but I've just had the same issue again so I'll put a better description in here and make it the last time I post about this (if I should delete this topic let me know). I am using version 0.6.1.1 of Pencil2D on Windows 10.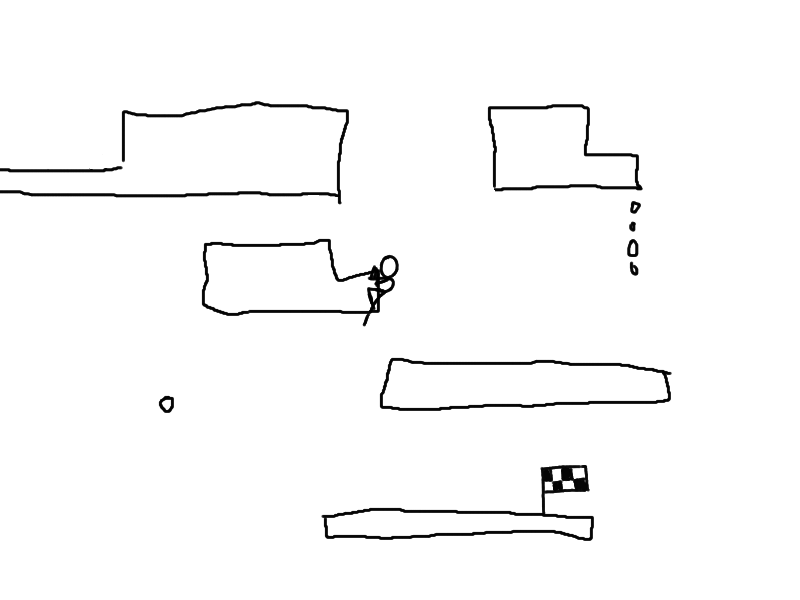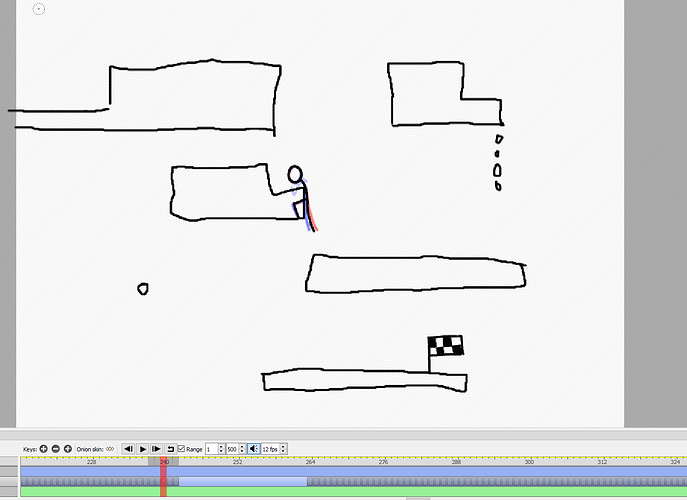 I caused the issue by moving the set of frames starting at 264 to the right, creating the gap in the timeline. I then added more frames in this gap, drew in the stick figure (its arms still haven't been added in these frames) and this caused all the frames after 309 to get messed up. By 'messed up' I mean some are out of order on the timeline, some have been deleted entirely, some have been duplicated, and all of them have changed position on the canvas without an obvious pattern, as shown on the gif export. I immediately quit without saving but it autosaved so I can't go back to the previous version.
I recognise I'm using an older version of Pencil2D so if nobody knows what's going on here I could just try updating and seeing if that helps, but until then, does anyone know if it's possible to reload an older save, or disable the autosave feature so I'm not stuck with a corrupted file in future? Anyway thanks for taking time to read!