I just had a look at this drawing software, Mischief; which could be kind of an inspiration since it has some nice features.
It's not opensource s(neither is it free, even if its quite cheap - 65$) and it's not perfect, but it does have some great things in it.
It's like a bitmap drawing application but in vectors. That means you use it like eg. Photoshop or ArtRage (not like Illustrator); but that it's in vectors.
1 - Great brushes, really nice to use
2 - INFINITE canvas. Sounds kind of "déjà-vu" (every vector application has infinite canvas), but really, that one works great to zoom / unzoom on parts of the drawings
3 - The sliders (to change layer opacity, brush size, etc) are quite cool : It's not an handle you have to click and move, but more like a bar where you click anywhere and it takes the value you want.
It's easy to "visually" remember its value.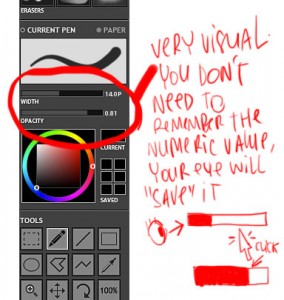 (I still think there is something to work on sliders)
I just did some tests yesterday and it's quite pleasant to use, even if there is a lack of functionnalities.
First test :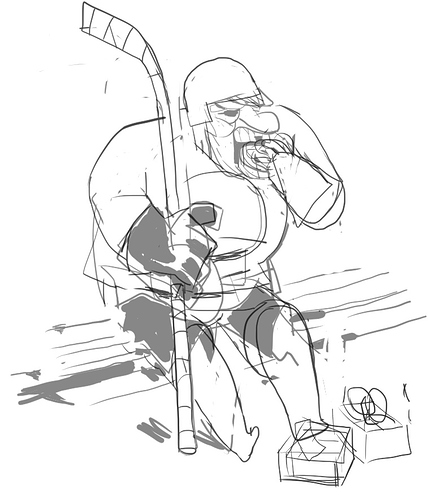 Maybe this could be a cool source of inspiration for some functionnalities in Pencil2D.