I'm wondering if it would not be interesting to group tools by function :
I guess if the developpement of Pencil goes further, we will have more and more tools.
Maybe grouping the tools by function could keep the interface cool; like in eg. Photoshop :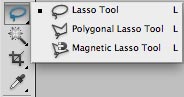 The last tool used for each group should be saved (in the project file ? in the software options ?) so they load when Pencil is restarted.