Hello, Pencil2D, this is PolysAnimate, and good evening to all. I'm doing OK, how are you doing? This is my first discussion I'm starting for today.
The topic that I need to bring up for this evening is that some frames went completely missing, and it's for some test footage of a demo reel that I'm hoping to get done at the end of June. Help me out, please? I need to have this problem all solved so that I need to get my showreel done to email it to SPA Studios, so that I'm hoping to get hired as a drawn character animator. Here is a frame grab: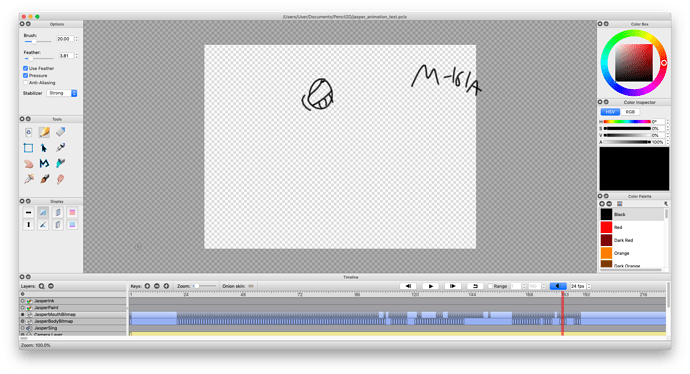 I hope I can get an answer from all of you if you're all not too busy. Thank you, bye. P.S., Do have any tips and tricks and suggestions on this problem?