Hi everyone!
I was first acquainted with pencil in around 2009. I was very happy to see recently that it has undergone so much development. The look and feel, as well as the stability now make it a very nice and intuitive program, perfect for 'simple' animations.
Below is a short animation I made. It was made for a friend who has (in my opinion) an extremely small kitchen where she is somehow able to do all of her chores.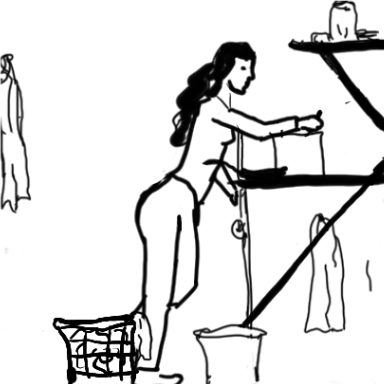 I want to give a shoutout to this pull request, I personally would really enjoy getting more control over the timeline. The possibility to create small loops or copy selections of frames is a must-have, in my opinion. https://github.com/pencil2d/pencil/pull/1106 Perhaps this is already implemented in some nightly build?
I'm very interested to keep following the development of pencil2D!
Best
ps.: For anyone inerested, I think this was my very first animation ever, made with pencil: https://youtu.be/D7H8gJw_Neo